Synthesist: April 5, 2016
Conferences, Events & Calls for Papers
---
Frontiers in the Environment Lecture Series
Lecture series information and schedule
Is the current university funding model sustainable?
April 6, 2016 | 12-1 p.m.
Lewis Gilbert, Institute on the Environment managing director and chief operating officer, will examine new models for funding research on a university scale, including diversifying funding sources and articulating and prioritizing research challenges. More information
Can new GMO crops help grow sustainable agriculture?
April 13, 2016 | 12-1 p.m.
Nicholas Jordan, Institute on the Environment fellow and professor in the College of Food, Agricultural and Natural Resource Sciences, will outline a new system for robust and expansive exploration of the merits and demerits of using emerging technology such as CRISPR in crop breeding and present a case study of the system in action. More information
---
Sustainability Film Series: This Changes Everything: Capitalism vs the Climate
April 7, 2016 |  6:30-9 p.m. | Bell Museum
Based on Naomi Klein's book of the same name, the movie is an attempt to re-imagine the vast challenge of climate change. A panel discussion and Q&A will follow the movie. Free to U of M students, staff and faculty or with admission to the Bell Museum. More information
---
Boreas Booya Series
Weekly forum information and schedule
The Role of Gender In Being a Changemaker
April 7, 2016 | 4:30-6 p.m. | LES Rm R350
What's gender got to do with it? We will explore the ways we can create inclusive leadership models that bring out the best attributes of the masculine and feminine.
Special Guest – Shanai Matteson
April 14, 2016 | 4:30-6 p.m. | LES Rm R350
Shanai is a writer, artist and arts organizer who leads and supports collaborative public art and design projects. She is the Artistic Director of Public Art Saint Paul's City Art Collaboratory, a fellowship program for artists and scientists working with and on the Mississippi River and other ecologically-focused public art and engagement projects.
---
Gerontology Journal Club
April 12, 2016 | 5 - 6:30 p.m. | D199 Mayo
The Aging Studies Interdisciplinary Graduate Group invites your participation in a discussion of an article that illustrates many aspects of research in aging. It offers an opportunity to explore issues about the distinction between association and cause, an issue that underlies ASIGG's ongoing investigation about how people view evidence. We will discuss the implications of research models. This session will be a discussion, not a presentation. Please come with your ideas and thoughts about the article.
Pizza will be served, and students, faculty, and staff are all welcome! Register
---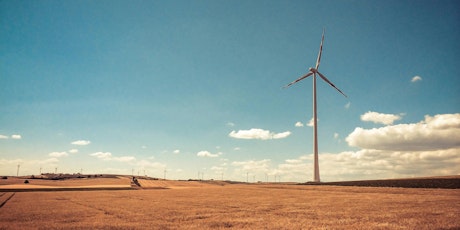 Energy from Renewables Workshop
April 16, 2016 | 8 a.m. - 4 p.m.
The objective of this workshop is to discuss our use of energy and its environmental consequences leading to climate change. Many scientists are sounding the alarm bell that unless the greenhouse problem is addressed, a point of no-return will be reached soon, resulting in migrations and global conflicts unlike the world has ever seen.
In this day-long workshop, we have a set of top-notch speakers from around the country who will describe the fundamentals related to harnessing energy from renewables, storage options and conservation. We will learn from projects that are technically successful and economically viable. More information/registration
---
Apply for the Dissertation Writing Retreat 
May 23 - June 9, 2016 (Application deadline - 5 p.m., April 8)
Summer offers a unique opportunity for graduate students to work on their dissertations without having to divide their time between teaching and writing. Thanks to generous support from the Office for Student Affairs and the College of Liberal Arts, the Center for Writing's Student Writing Support (SWS) program offers a free annual Dissertation Writing Retreat each summer. In the retreat, fifteen dissertation writers from across the University gather in 15 Nicholson Hall for three weeks of concentrated dissertation-writing time in a supportive group setting. This year's retreat will be held Mondays through Thursdays. More information
---
Isotopes & Anthropology Short Course
April 29, 2016 | 1-4 p.m.
AEGIS (the anthropological, ecological, and geological interdisciplinary sciences group) is pleased to announce this two-part course involving a lecture focusing on what information various isotope analyses can provide in terms of human biological, cultural, and ecological adaptations, as well as a description of how the analyses are carried out. The second portion of the course will consist of a guided lab tour of the University of Minnesota Stable Isotope Lab to see the mass spectrometers and other equipment used to prepare various samples.
Space is limited, particularly for the lab tour portion. Please respond using this form if you would like to participate. An email confirmation will be sent to confirmed participants.
Employment, Fellowship & Funding Opportunities
---
Call for proposals: Institute on the Environment Mini Grants
Application deadline: April 11, 2016
The Institute on the Environment is accepting proposals from interdisciplinary groups of faculty, staff and students throughout the University for Mini Grants of up to $3,000 each to spark new collaborations. More information
---
Fulbright-Hays: Doctoral Dissertation Research Abroad
Application deadline: May 6, 2016
The Fulbright-Hays DDRA Fellowship Program provides opportunities to doctoral candidates to engage in full-time dissertation research abroad in modern foreign languages and area studies. The program is designed to deepen research knowledge and increase the study of modern foreign languages, cultural engagement and area studies not generally included in U.S. curricula. More broadly this program furthers the development of peace and security for our nation throughout the world. More information
Announcements
---
NSF awards 2016 Graduate Research Fellowships
The National Science Foundation (NSF) has named 2,000 individuals as this year's recipients of awards from the Graduate Research Fellowship Program (GRFP), 26 of whom are from the University of Minnesota. Congratulations!